From racetracks to motorcycle store: Hear the thrilling story of Champion ambassador Vincent Philippe (1/2)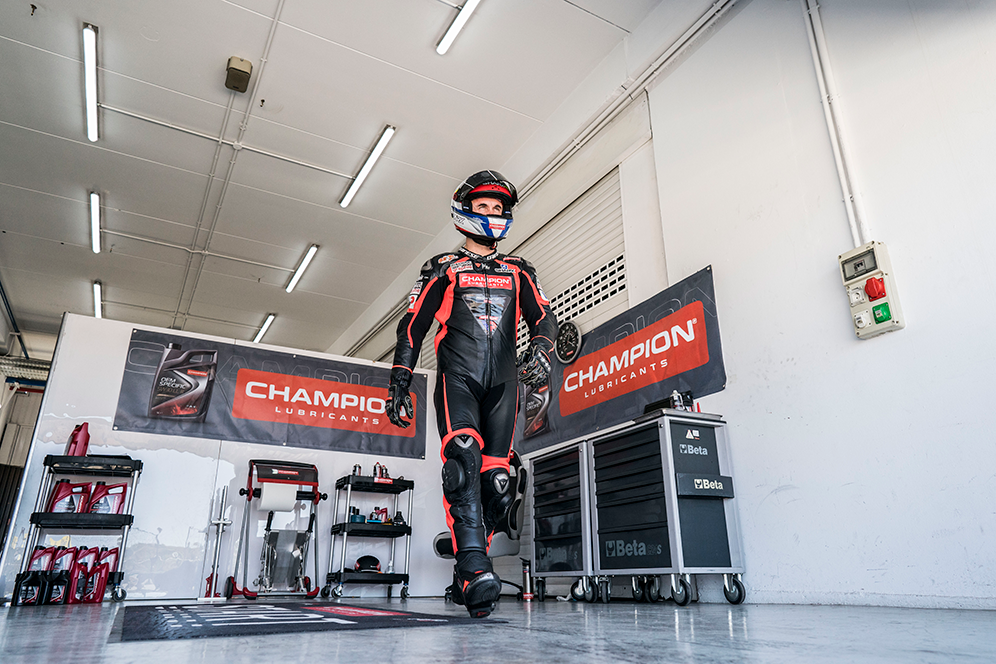 Vincent Philippe is a race veteran, ten-time champion of the FIM Endurance World Championship. He became a Champion brand ambassador in 2020, and our collaboration have only strengthened since then. Today, he shares with the Champion brand a love for motorbike riding, but also its values: endurance, courage, independence, pragmatism, and pushing oneself to the absolute limit.
Vincent Philippe has a unique story in motorbike riding. After years on the racetracks, he stopped competing, and his passion for motorcycles and racing led him to a new role as EWC commentator for Eurosport.
Today, Vincent channels his passion for riding in a new way. In 2020, he opened a Dafy moto accessories shop in France, where he sells a wide range of motorcycle products – including Champion's innovative lubricants! We had the pleasure of talking with Vincent about his wide range of experiences in the world of motorcycles and, of course, his personal journey.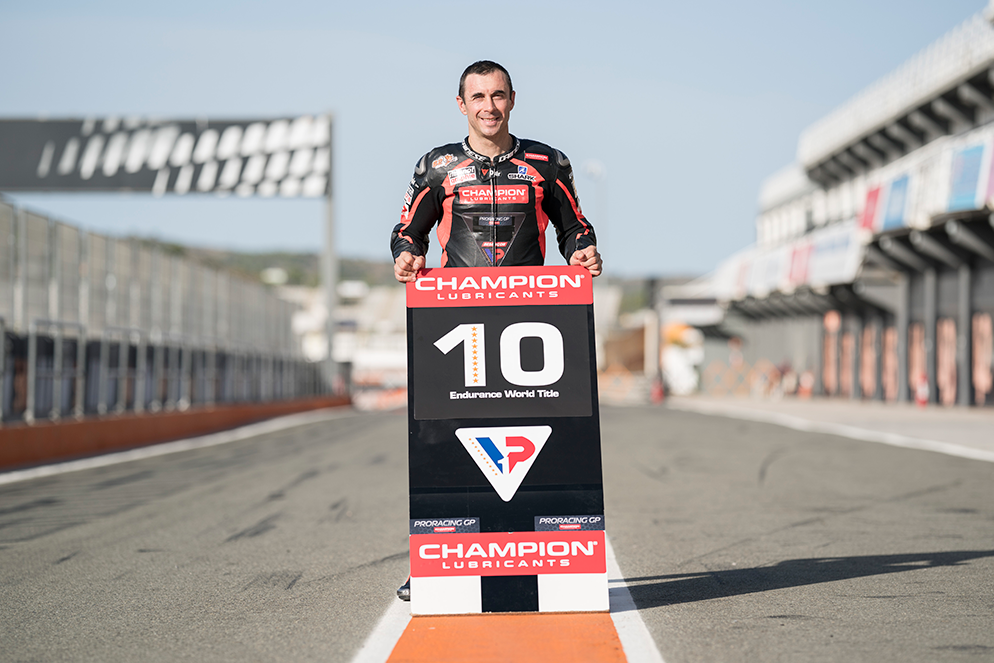 Champion: Can you tell us how it all started (with the shop) and how it is going?
Vincent: During the 24H Le Mans, I had a moment where I felt like being on a race bike was no longer the best fit for my lifestyle. I was fortunate to achieve a lot in my career but I needed to find a new way to embrace my passion for biking.
I had discussions with friends, motorcycle professionals and business partners about the success of franchised motorcycle accessories and equipment stores. Then, at the end of 2019, I quit racing and started to consider it more seriously, investigating my options.
I spent weeks researching, talking and thinking. In the end, I joined forces with Raphael Villechaise, one of my partners and a good friend. We decided to open a Dafy franchise, which was officially launched in May 2020.
Champion: How has this new project affected your passion for riding?
Vincent: It is such a great pleasure to be able to pass on my experience and knowledge to other bikers. Of course, this business is new for me, and it sometimes gets exhausting or intense, but I also find it extremely interesting!
I channelled all my courage, motivation and commitment into this new project. The store now has 8 employees and we have made great progress in a very short period of time. In fact, we just became a Royale Enfield, Mash and Hyosung dealer. We have a lot of promising projects on the horizon!
Champion: What do you think about Champion's support and being a Champion ambassador?
Vincent: As a racer, I am immediately drawn to excellence and dynamism, the promise of new and exciting challenges. This passion that I have fits perfectly with Champion and the things I value as a motorcyclist – it is an exciting brand!
In that sense, it actually feels natural and genuine to work with Champion and sell its products, because it means something on a personal level.
Champion: What are the current trends in the bike world and expectations from the riders?
Vincent: On the track, riders and motorcycles seem to go faster and faster. The level of performance is extremely high, and each millisecond is important. On the street, the performance of modern bikes is simply incredible. In these demanding conditions, you need products that you can trust, and Champion's high-end range is great for such applications.
Alongside those with high-performance track and street machines, we also have touring and cruising riders, as well as riders who use a motorcycle as their main form of transportation. Regardless of how you enjoy or use your bike, Champion has products for all types of riders and motorcycles. As a shop owner, this is important because I want to cater to many different preferences and riding lifestyles.